SITUATION SUMMARY
Covid-19 cases are seeing at 6-month high in China. Many big cities including Guangzhou and Chongqing are reporting thousands of cases each day and the local governments are implementing strict measures to control the outbreak.
As of November 14th, a total of 8015 districts and cities across China were classified as high-risk areas, most of them in Inner Mongolia and Chongqing.
INTERNATIONAL TRAVEL
China's government has announced encouraging new measures for international travelers.
Only one PCR test is required, no later than 48 hours before departure
Passengers can transit from a third country
No more circuit breaker in case of positive cases on previous flight
Quarantine time reduced to 5 days at designated facility followed by 3 days at home isolation.
Passengers should obtain a green health code before departure. Please find updates from the Danish Foreign Ministry here.
DOMESTIC TRAVEL
Overall, it remains difficult to travel within China's borders. All domestic travel now still requires prior testing, testing on arrival, and/or quarantine.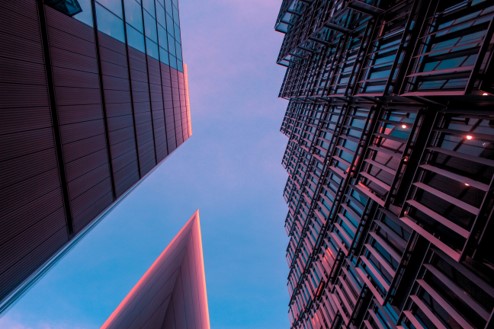 China's economy bounced back from 0.4% growth in Q2 to 3.9% in Q3. The World Bank predicts that China's GDP will reach 2.8% this year.
After a strong start to 2022, multiple COVID-19 outbreaks and lockdowns have disrupted China's economic revival. Analysts forecast that growth could pick up in the last quarter of the year, helped by a massive public stimulus package. In July, the Chinese government gave up the 5.5% growth target set for 2022.
KEY ECONOMIC INDICATORS
SEPTEMBER 2022
QUICK TAKE
China's economy bounced back from 0.4% growth in Q2 to 3.9% in Q3.
China's industrial profits shrank by 2.3% Y/Y in the first nine months of this year, as Covid disruptions and a property slump continue to impact the companies' activities. Firms continue to be affected by high costs and operational challenges.
Exports in dollar terms fell 0.3% year on year in October. This is the first time that exports contracted since the beginning of the pandemic. China's trade has been the backbone of its economy through the pandemic. This contraction is a sign of mounting pressure from strict Covid-19 restrictions.
CHINA'S NOT-SO-DYNAMIC CORONA APPROACH 
China's official approach to dealing with Covid-19 is a puzzle to the rest of the world. It appears to be a continuous motion of one step forward, one step back.
In early November, national authorities published a long list of policies aimed at easing restrictions for overseas travel to China. New measures include shortening of mandatory quarantine, fewer pre-departure requirements, and elimination of the 'circuit breaker' scheme for airlines. The last one is perhaps the most important. Immediate cancellation of inbound flights for two weeks upon detecting positive cases on a specific route has created much distress for travelers.
Unfortunately, the easing of international restrictions has not been accompanied by similar flexibility inside China's borders. Local government officials still have the authority to impose drastic lockdowns and quarantines upon detecting even the slightest number of virus cases. This continues to create huge uncertainty in the population, it distorts business operations, and it severely complicates event planning in all areas from trade to sports, education and culture.
Experts agree that the corona virus will not disappear anytime soon. Consequently, the end game of the pandemic in China is impossible to predict. A flicker of light, however, can be derived from the central government's push to discourage excessive contact tracing (e.g. close contacts to close contacts). If effectively implemented at the local level, this could create calmer on-the-ground conditions that may ultimately lead to a state of normalcy.
Share experiences with peers and professional mentors in our exclusive network.